minimalist gear for maximum adventure
Hi! My name is Kevin "Spud" Parlato, and I founded Spuds Adventure Gear in December 2021.  I got the idea to start a hiking gear company in the middle of my Southbound thru-hike of the Appalachian Trail. While hiking, I got an idea for solving one of my biggest pain points – storing my trekking poles.
On the Appalachian Trail there are many fun rock scrambles where I needed to use my hands to climb up, down, and around rocks. The only issue with these scrambles was – what do I do with my trekking poles while I climb? I didn't want to take off my pack to store my poles, so I would let my poles dangle from my arms by the wrist straps. Unfortunately, the dangling poles would get in the way of climbing and cause potentially dangerous situations.
With plenty of time to think while heading south to Georgia, I came up with an idea to quickly store and retrieve my poles from my pack. Two months and 20 prototypes later, I developed the Stick Stashers – a quick connecting magnetic pole mount. 
With a goal to create products to help everyone enjoy the outdoors, I launched Spuds Adventure Gear.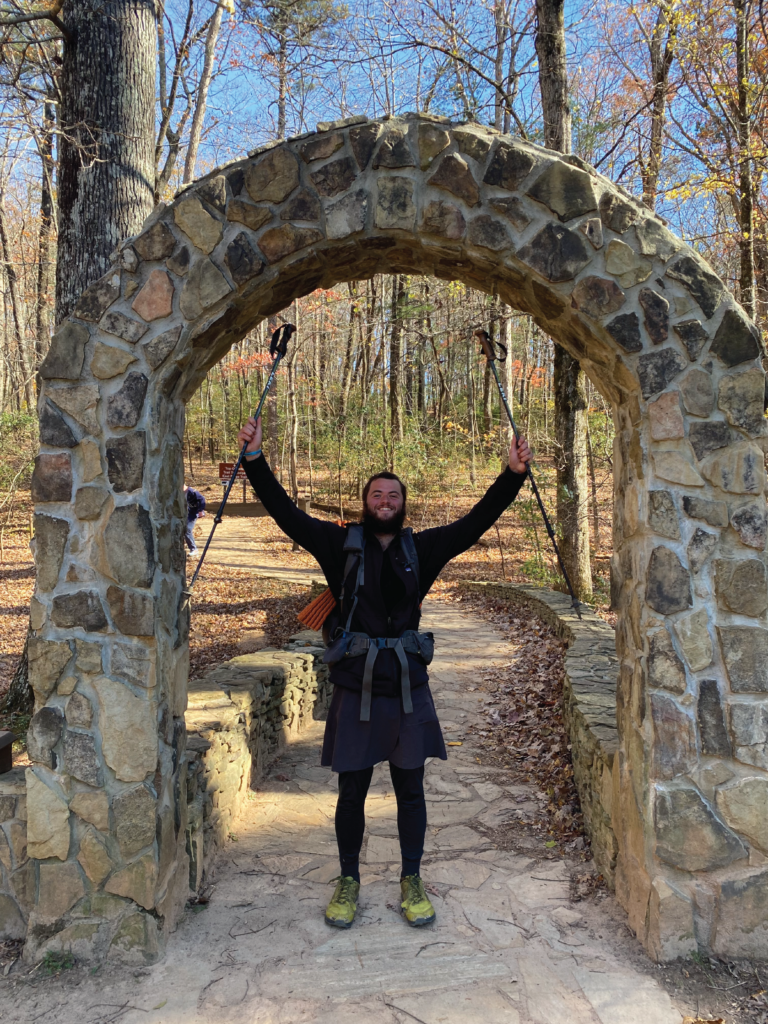 Follow us for awesome hiking content